VITAMIN E ACETATE RESULTS
GLOTRACK VERIFICATION PROCESS
GLOTRACK Technology. From Seed to Sale – Trust & Verify. At Glo Extracts we are committed to quality and transparency. For the safety of our community and to prevent counterfeiters we present our new technology GLOTRACK. This QR code verification allows the user to verify the authenticity of their Glo products including Gardens (Flower), Opportune (Pre-rolls) & cartridges.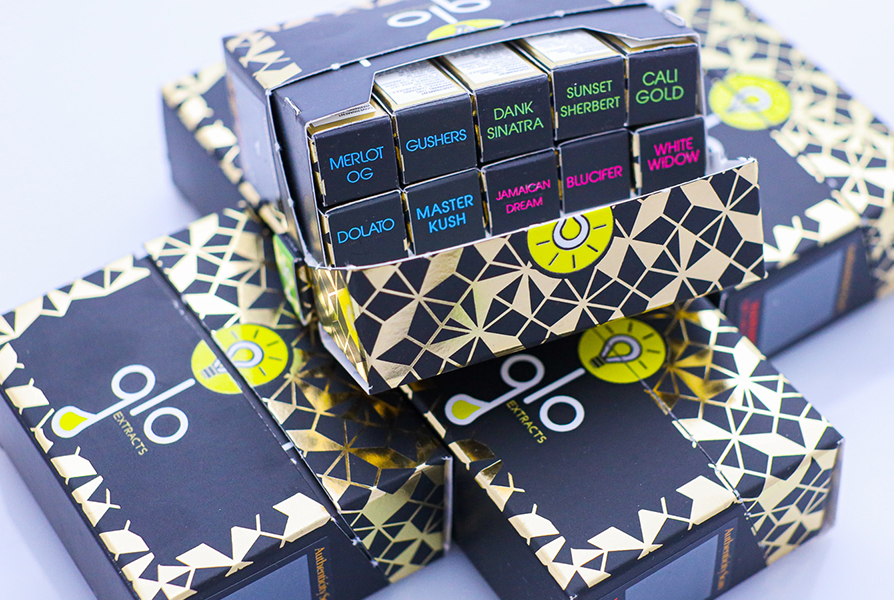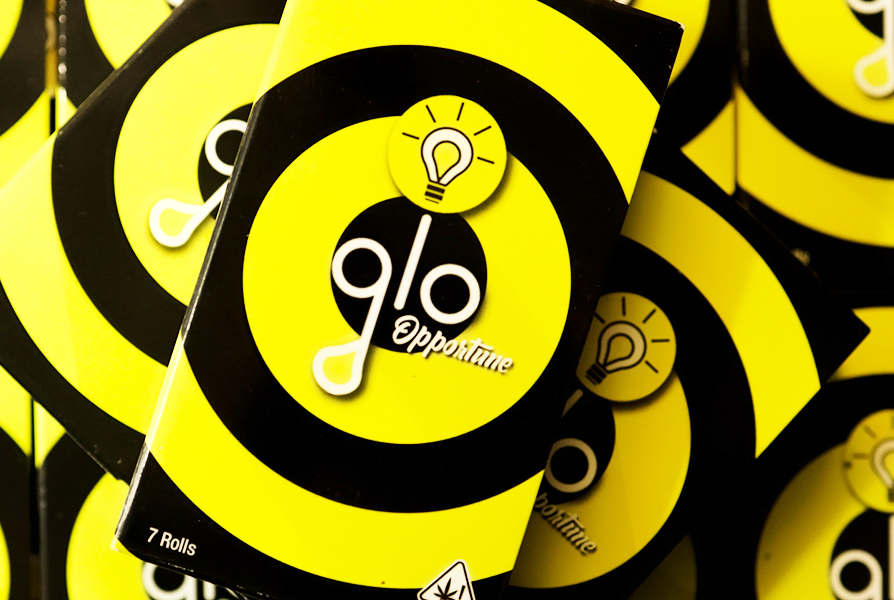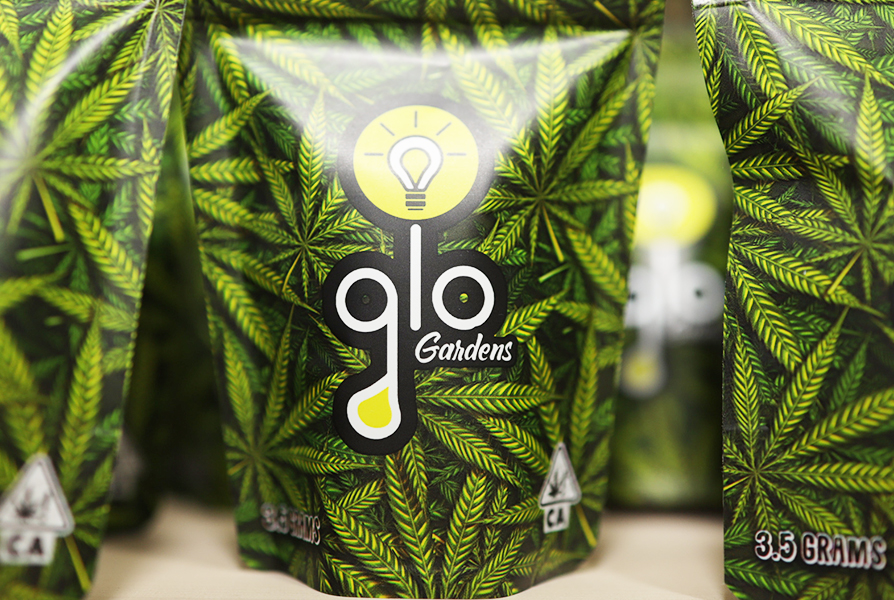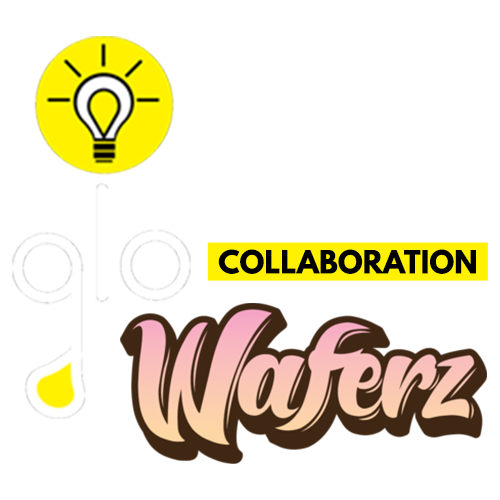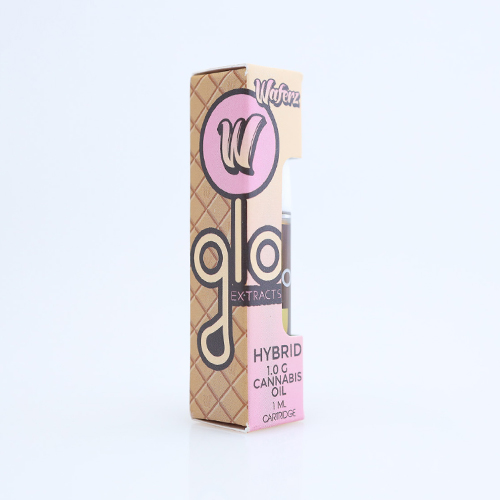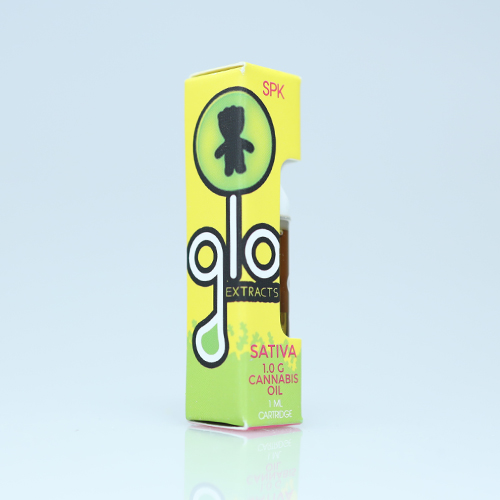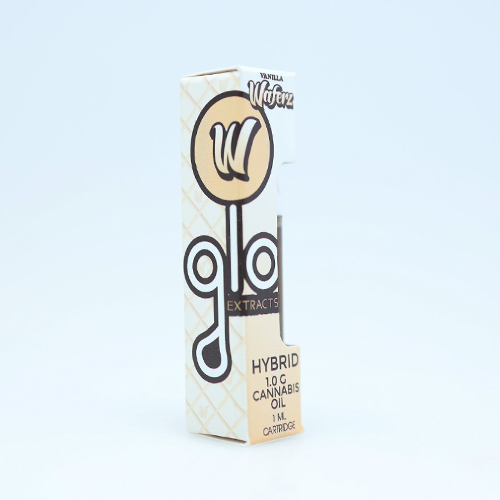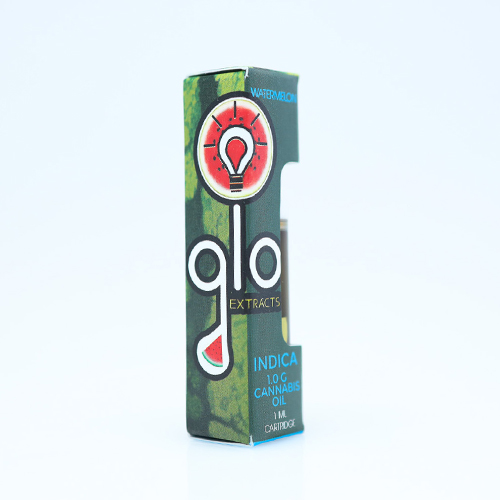 Master Kush

A crisp, earthy taste, with subtle pine notes

Gushers

An immaculate recreation of the sweet, fruit-flavored timeless confection

Purple Punch

(Indica) Our purple punch can only be described as the ideal blend of sweetness, with its distinct notes of grape providing smokers with a confectionary profile that is as sweet as it is potent.

Slurricane

Slurricane lives up to its namesake, delivering a whirlwind of flavor and a buzz to match it. A product of the crossing of our Purple Punch with the iconic Do-Si-Dos strain, its genetics all but ensure a high worthy of any adept smoker.

Dolato

This strain is predominantly indica with parentage of the infamous Do-Si-Dos and classic Gelato, you can expect a mouthwatering array of sweet flavors with mild earthy notes and a high that will leave you feeling sedated and stress free.
LA Ultra

Spicy citrus aroma that is sure to enhance any initial sensation, LA Ultra is perfect for those who want the ideal combination of lemon and lime.

Yumboldt

Yumboldt is a particularly bold blend, whose potency is equally exemplified by its pungent yet sweet aroma

Merlot OG

Meant to exemplify its OG hybrid parentage, Merlot OG possesses very organic woody and earthy undertones with a buttery finish.

Kushadelic

A floral, yet spicy, citrus aroma with an earthy natural pine-based after-taste

Black Mamba 24

In commemoration of the late great Kobe Bryant not only does this strain share the name "Black Mamba" it also is a strong indica dominant strain, competing amongst the greats much like Kobe did. This strain has a sweet grape taste, which was passed down by the its assumed parentage and like the great Kobe Bryant, it's a crowd pleaser. We love you Kobe.
God's Gift

A Cali Classic, God's Gift provides the smoker with a unique aroma of grape and citrus combined with an earthy touch that makes for a very sweet yet particular taste.

Blue Diamond

Earthy and sweet, with a notable blueberry after-taste

Endless Sky

A sweet berry-infused taste with a buttery finish gives Endless Sky a unique profile that is always worth a sample

Platinum OG

Earthy and organic flavor, characterized by its pine-heavy aroma

Mazar Kush

Mazar Kush is the optimal antidote for even the most stressful of days. This criss between Mazar Sharif and Afghan Kush is sure to quiet any headache and provide essential relaxation to those that consume it.
Sunset Sherbert

A strain with a powerful candy-like smell and a sweet citrus after-taste

Wedding Cake

An earthy and incredibly sweet blend of vanilla mixed together to create a perfect plethora of flavors

Mimosa

The notes of citrus, mixed with an exquisite fruit punch profile make for a relaxing and pleasurable sesh at any point during the day.

Banana Punch

A cross of our famous Purple Punch with classic Banana OG. A strong bodied profile with a vibrant flavor of banana with hints of berry notes.

Sundae Driver

For those seeking a mellow, calm and stale euphoric experience, Sundae Driver is always a sure bet. From its sweet aroma and profile, to the relaxing buzz, Sundae Driver is the definition of chill from start to finish.
Blue Dream

A sweet berry aroma and a burst of blueberry flavor for the palate is what you can expect with this all-time classic strain

Dopium

A highly unique spicy and floral aroma with a dominant citrus flavor profile

LA Sunshine

A citrus aroma that is perfectly complemented by an earthy and nutty flavor

White Cookies

This definitely isn't for the girl scouts out there… An incredible genetics composition allows this strain to draw from its White Widow and GSC heritage for a high that is incomparable, and that sweet old school aroma that smokers have been waving about for years.

Lemonchello

A unique blend of citrus that perfectly create an irresistible profile. Our LemonChello is an immaculate recreation of the hit Cali strain.
Cali Gold

Clean herbal aroma with light earthy-citrus waves

Space Candy

Sweet candied-apple and cherry flavor, with minimal earthy notes

Dank Sinatra

A sweet berry flavor with subtle cheese-like notes

Lem Chem

This wild hybrids is a rollercoaster of sweet and sour. Its crispy citrus aroma is perfectly complimented by waves of candy-like sweetness.

Cereal Milk

With a level of sweetness that is sure to have any confection connoisseur chomping at the bit to take their next hit, Cereal Milk is a flavor that a few can say no to.

Mochi

This exceptional tasting hybrid has a sweet berry like flavor, taking after its Gelato parentage which is sure to please any palate and has often been reported nu connoisseurs to leave them in a calm creative space.
Jamaican Dream

An exciting and provocative blend of flavors that includes an earthy combination of citrus and coffee

Sour Diesel

An outstanding recreation of the classic strain's pungent earthy profile

Electric Grape

This sativa dominant strain is uplifting as it is tasty, with its sweet grape notes and tangy lemon waves, it is sure to put a smile on the facts of those consumers looking for a refreshing, tasty and uplifting sativa.
Buddha Haze

A profile that is one of a kind because of the unique manner in which it combines mango and spice with various subtle earthy floral notes.

LAMB'S BREAD

This classic strains profile has a pungent earthy and woody blend that is highly reminiscent of its jamaican

White Widow

Sativa – This strain is amongst some of the most famous worldwide, and this is for a reason. It's spicy yet floral notes along with its uplifting effects make this strain an all time favorite
Lodi Dodi

This strain carries a particular sweetness that is brought about an array of tropical fruit flavors combined with various floral notes, that is complimented by an earthy citrus finish

Blucifer

A distinct blend of blueberries and cream with a spicy floral finish

Strawberry Amnesia

A delightful sativa match made in heaven, with the crossing pf strawberry Cough and Amnesia with sativa is sure to be a favorite amongst sativa lovers. It's rich strawberry flavor profile is comparative to that of its parentage and gives consumers the typical energizing euphoric effect of a sativa.
PRE-ROLLS
Opportune

Each box comes with seven pre-rolls covered in high quality fine keif with a mouth piece and matches inside, ready to go for whenever you're ready to light up.