Introducing GLO X Premium Vapes, the superior vaping cartridge.
Our commitment to quality and innovation is evident in every aspect of this exceptional product.
Experience the pinnacle of premium cannabis oil extracted from a variety of natural flora. We carefully select the finest ingredients to ensure a product that exceeds expectations. With 100% cannabis-native terpenes, each GLO X Premium Vape delivers a balanced aroma and taste, providing a consistent and satisfying experience every time.
Our premium quality GLO X Premium Vape concentrate upholds the highest level of purity, reflecting our dedication to delivering unparalleled excellence. From Cheesecake to Cactus Cooler, explore our selection of 40 Exciting Strains. We bring back all your favorite strains and introduce new Indicas, Sativas, and Hybrids, ensuring there's something for everyone.
As a trusted brand, GLO X is part of the extended GLO family, upholding our legacy of quality and reliability. We set higher standards in the industry, ensuring that our products undergo rigorous testing to meet our stringent quality requirements.
As a trusted brand, each one of our GLO X Premium Vapes undergoes six independent quality checks, ensuring a reliable and enjoyable vaping experience. 
With the sleeker look and feel of our cartridges, GLO X combines style with substance. Our signature GLO X Formula represents our commitment to quality, potency, and design, setting us apart from the competition.
Discover the power GLO with GLO X Premium Vapes. Embrace exceptional quality, unmatched potency, and sleek design that define our brand.
Live Resin Sauce
Introducing GLO Live Resin Sauce, the first-ever 2.5 Gram Live Resin that redefines the art of cannabis extraction. Crafted with meticulous attention to detail, this product delivers an unparalleled vaping experience.
We extract 100% Live Resin directly from freshly harvested, flash-frozen cannabis plants, preserving authentic taste profiles. Indulge in nature's true flavors through rich terpene profiles and intricate cannabinoid combinations.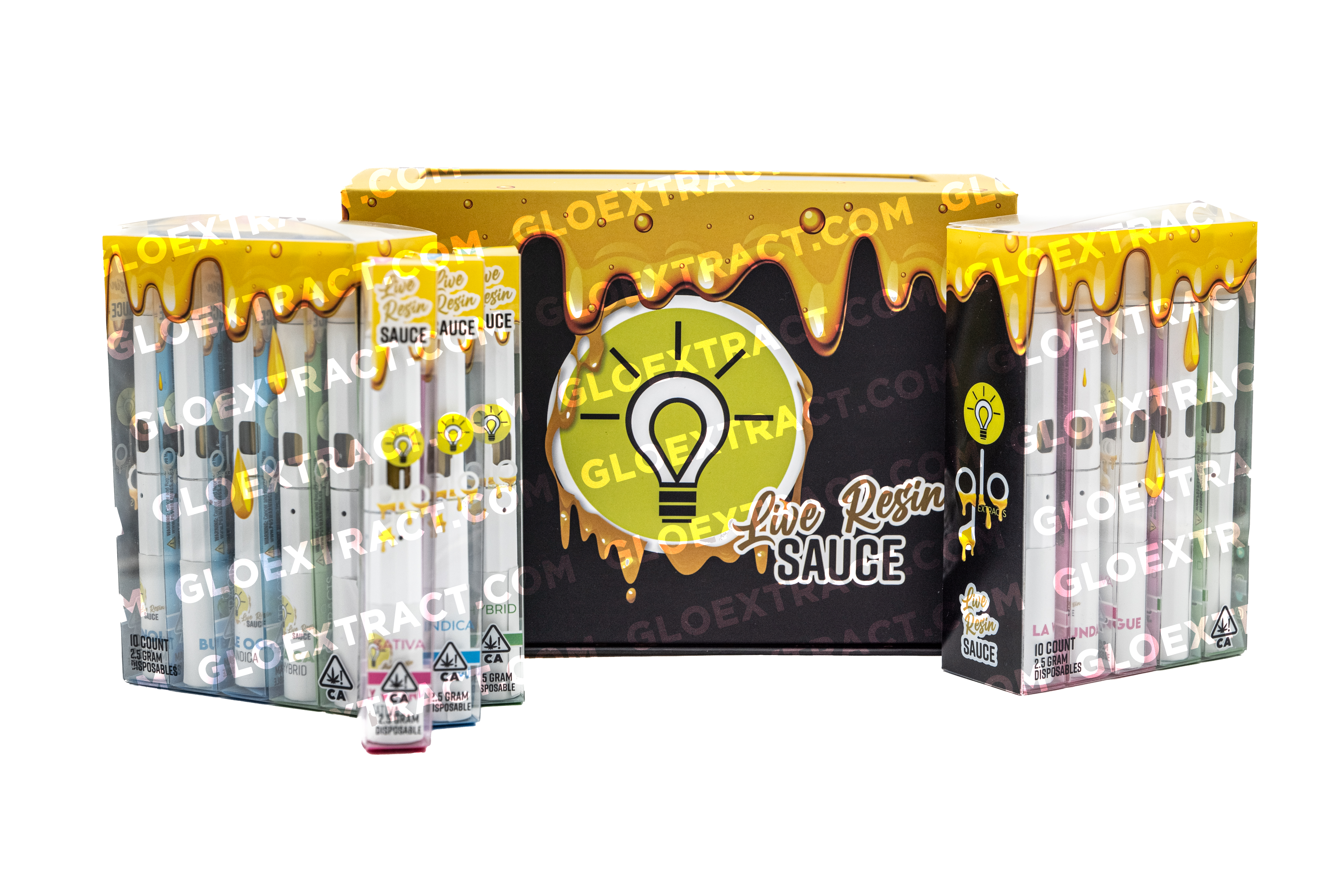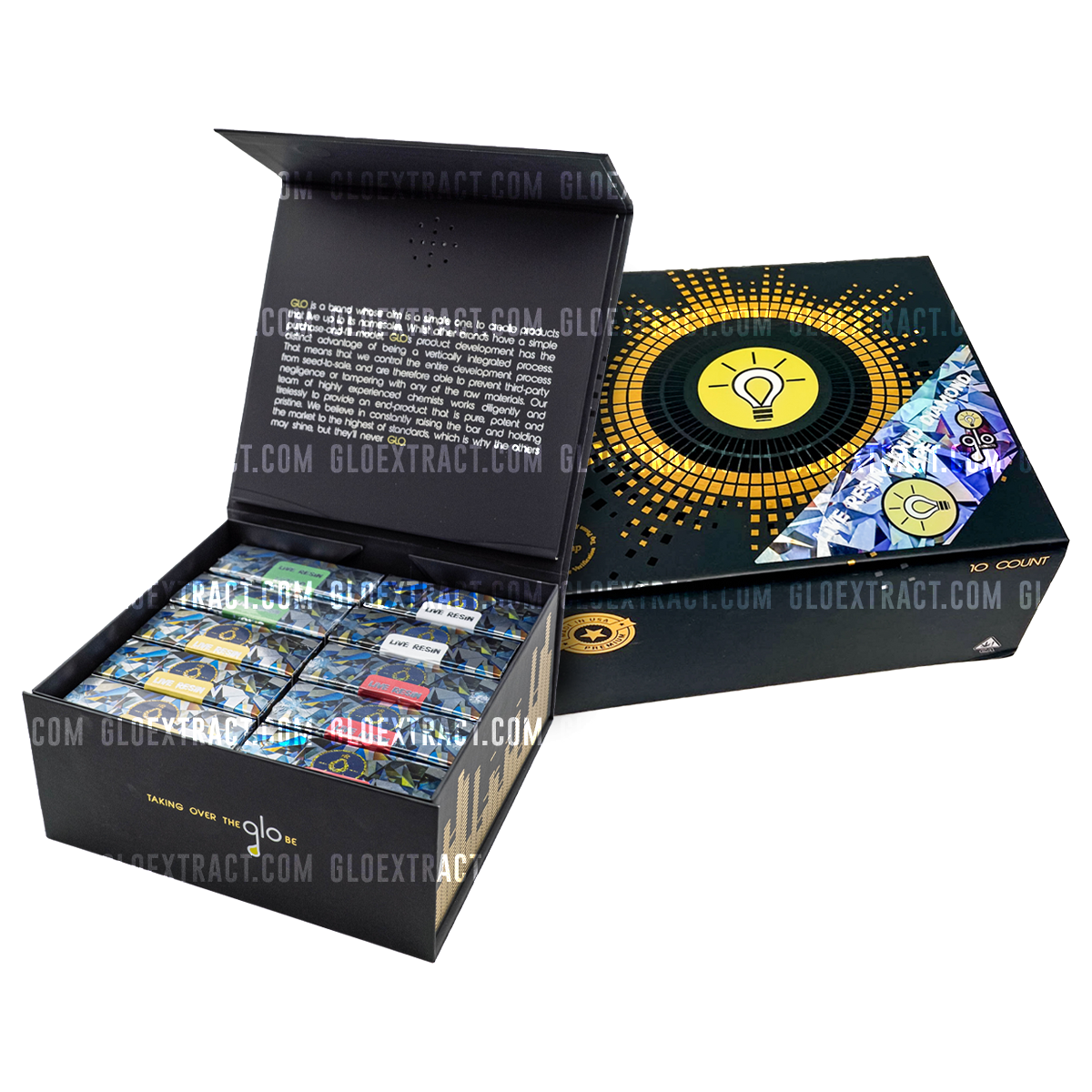 Live Resin Liquid Diamonds
Each gram of GLO Live Resin Liquid Diamonds is meticulously crafted from 100% Whole Fresh Frozen Flower. By using the entire flower, we capture the full spectrum of flavors and effects, delivering an unparalleled vaping experience.
Our revolutionary Diamond Extraction process sets us apart. Distillate-free and sourced exclusively from the specific strain listed, our Live Resin Liquid Diamonds retain the pure essence of the cannabis plant. With no additives, you can trust that every hit is a pure and authentic representation of the strain.